Vaisala expects steady progress in 2013
Full year 2012 net sales, operating profit and cash flow improved from previous year
In October-December 2012, net sales for the Vaisala Group were €89.7m and showed a decrease of 1% year-on-year due to different quarterly seasonality compared with previous years. Controlled Environment Business Area net sales were €18.3m and decreased by 1% year-on-year. Total orders received were €66.1m in the quarter, down 25% year-on-year.
The overall operating result for October-December 2012 was €12.4m, down by €0.6m or 4% from the previous year's €13.0m by reason of different quarterly seasonality. Controlled Environment Business Area operating result was €1.1m, a decrease of 41% from the previous year's €1.8m. This was mainly due to increased investments in the Service function related to the Life Science customer group and in R&D related to new product development.
The full year development was strong, according to President and CEO Kjell Forsén. Net sales increased by 7% and operating result reached €30m, up by 87%. Orders received were down 5% implying a trend towards shorter frame agreements. Life Science was the fastest growing customer group in Vaisala.
'The systematic work in Vaisala to implement our customer-based strategy was visibly paying off in 2012,' said Forsén. 'Our several internal development programmes to increase our efficiency and competitiveness produced great results showing, for example, in improved profitability in our project business.'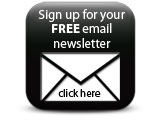 The global economic uncertainty continues to affect Vaisala's business and constrain growth opportunities. The market in North America is expected to gradually recover, but the market for Controlled Environment products in Asia is expected to continue challenging.
Featured Companies