Versatile Packagers adds cleanroom at Tampa plant
Provides a controlled environment for handling food-related products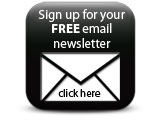 Florida-based contract packaging company, Versatile Packagers, has added a cleanroom to its 150,000ft2 facility in Tampa.

The cleanroom provides a controlled environment on site for handling food-related products. Along with the company's food permit from the department of agriculture, Versatile Packagers can process dry foods in the new space.

The company says it will also use the space to provide nutraceutical packaging. It can currently carry out blister packaging, shrink wrapping, fin sealing, and polybagging in the cleanroom.

Rick Shave, chief executive of Versatile Packagers, said: "The walls and ceilings of our cleanroom are washable, and it has been built away from all high traffic areas. Products are fully packaged in this environment before being taken out into the warehouse."

Since 1991, Versatile Packagers has provided a range of contract packaging services. The firm also uses its warehouse space for product storage, fulfilment and distribution. A warehouse management and order processing system enables customers to manage their inventory efficiently.


Companies