WISAG constructs 18 metre cleanroom tower for client
The German cleanroom construction company has built a cleanroom and tower structure for Bischof + Klein to house a film extruder
Medicines, surgical masks, rubber gloves or medical tools used by hospitals, doctors and pharmacies require ultra high quality packaging, enviroments
Medicines, surgical masks, rubber gloves or medical tools need to be delivered to hospitals, doctors and pharmacies in ultra clean, high quality packaging and the packaging process takes place in specially designated cleanrooms. The packaging itself must also be manufactured under high-purity conditions.
Bischof + Klein is one of Europe's leading full-service providers of flexible packaging and technical films made of plastic and plastic composites. The globally operating company not only needed a cleanroom for the production of packaging materials but also for its film extruder, which produces packaging foils of all kinds from plastic granulate.
For this purpose, industrial service provider WISAG recently erected a cleanroom with a steel tower 18 metres high in order to integrate the film extruder with the cleanroom.
A large hole in the roof was needed to install the steel tower in the existing production hall of Bischof + Klein, located in Lengerich in North Rhine-Westphalia.
WISAG began back in June 2016 on the structural build and with the aid of 25 staff – project and site supervisors, designers and fitters – both the cleanroom and its steel tower were errected. The extermally clad and thermally insulated tower has walls and a ceiling that have been adapted to meet cleanrooms requirements.
The first film was produced at the new facility recently. In addition to existing products, the new machine will in future also be used for new developments that have not yet been produced under cleanroom conditions.
For WISAG the project was a new challenge. "Although colleagues have been working in the cleanroom sector since 1990 and have already built a wide range of models, from containers to solar factories, a cleanroom of such dimensions and of steel construction had not yet been attempted", explained Axel Tesch WISAG sales engineer, building and industrial services, in Dresden.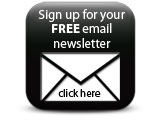 WISAG Industry Service Group, is one of Germany's largest industrial service providers with branches all over Germany. Its range of services includes: maintenance, technical cleaning, industrial facility management, electrical engineering, plant construction, building technology, production logistics, production support and industrial assembly.
Companies