Astell unbeatable at Beatson
UK laboratory equipment supplier Astell Scientific has supplied autoclaves to one of Cancer Research UK's largest core-funded centres, the Beatson Institute for Cancer Research in Glasgow, which has refurbished its Central Services Facility.
Astell Scientific supplied four square section vacuum autoclaves to the Beatson Institute for Cancer Research
The Institute carries out a programme of science directed at understanding cancer cell behaviour, and translates these discoveries into new therapies and diagnostic tools to help cancer patients. It has a huge sterilisation load.
Central Services processes glassware, prepares sterile fluids and media and makes safe waste for the whole of the Institute, so maximising capacity was key to the sterilisation system design.
"Astell was able to offer us a bespoke design that made best use of the space in the room," said research facilities manager Sue Fowler.
Four square section vacuum autoclaves arranged in a back-to-back arrangement with space-saving automatic sideways sliding doors provide 3,500 litres of chamber capacity. To maximise capacity Astell supplied two 100kW steam generators to ensure adequate steam is available to run all four autoclaves simultaneously. The autoclaves were provided with cooling jackets supplemented by internal fans for rapid cooling to allow faster cycle times.
"Astell was very proactive right through the contract," added Fowler. "The company worked well with the design team and contractor to ensure that services were correctly placed and that commissioning and validation went as smoothly as possible."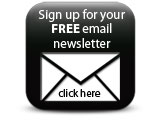 Contact
Ken Heap
Astell Scientific
T +44 208 309 2024

Companies