Astell wins large order in the fight against cancer
Installation and validation has been completed on an autoclave installation at cancer research centre
Installation and validation has just been completed on an autoclave installation at a centre foremost in groundbreaking cancer research. Two 980-litre units and two 770-litre units were required as part of an extensive upgrade and refurbishment programme to equip the centre ready for the expansion of research projects.
Astell worked closely with the architects and users to ensure that the autoclaves and custom loading equipment fitted seamlessly into the scheduled build and would provide the optimum solution for all the tasks that lay ahead.
The units supplied included Astell's leak-free magnetically driven internal fans, that along with jacket cooling and air ballast dramatically reduce cycle times on the large fluid loads – an important consideration for the centre as a high throughput will be necessary when the centre reaches full research capacity. Two of Astell's high capacity separate steam generators were also installed to meet the requirements of the four units.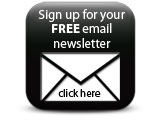 Astell continues the longstanding relationship with the centre through scheduled planned preventative maintenance packages, ensuring that the centre runs smoothly and this good work continues.
Featured Companies