BioMérieux acquires AES Laboratoire
Becomes worldwide leader in food testing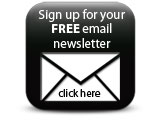 In vitro diagnostics specialist bioMérieux is acquiring AES Laboratoire, a French microbiological analysis company for €183m.

France-based bioMérieux says it has strengthened its leadership position in industrial diagnostic applications with the purchase, its ninth acquisition in five years and its third in the area of industrial applications.

Founded 30 years ago, the AES Laboratoire group has annual sales of €76m. It employs around 400 people and has r&d and manufacturing sites in France and Canada, in addition to four commercial subsidiaries. The company's headquarters are based near Rennes.

BioMerieux says it will become world leader in food testing following the closure of the deal.

BioMérieux's and AES Laboratoire's offer complementary product lines. An expert in all steps of microbiological analysis, AES Laboratoire has products spanning applications for the food, pharmaceutical and cosmetic industries. They include a conventional and novel culture media, rapid microbiology testing methods, and laboratory instruments.

AES Laboratoire claims to be a leader in cytometry for the detection of microorganisms, with an innovative range of flow cytometers and the ChemScan RDI solid phase cytometer. The company also provides services and software for laboratory monitoring and metrology.

"AES Laboratoire's innovative solutions, especially in lab automation and rapid microbiology, are aligned with our 2015 strategic goals. We will be leveraging bioMérieux's extensive global commercial network to make AES Laboratoire's technologies more broadly available, providing bioMérieux and AES Laboratoire customers with the most comprehensive product offering worldwide," said Stéphane Bancel, chief executive of bioMérieux.

BioMérieux says it will further develop and invest in AES Laboratoire's cytometry solutions and other promising platforms.

The transaction should close during the third quarter and is subject to antitrust approval.