Cleanroom builder Exyte reports 81% growth
Germany's hi-tech engineering and construction company has released a financial report for the first nine months of 2018
Exyte, the German hi-tech engineering and construction company, has reported sales of €2.6 billion in the first nine months of 2018, an 81% increase compared to the same period a year ago.
The financial report comes two months after the company, formerly operating as M+W Group, axed its plan to go public with an IPO in the Frankfurt stock exchange due to lack of investors.
Headquartered in Stuttgart, Exyte specialises in delivering hi-tech facilities, plants and factories to the semiconductor, life science and data centre sectors.
According to the financial report, Exyte generated more sales in the first three quarters of 2018 than in the entire 2017 reporting year, where the company recorded €2.4bn.
"Exyte clearly remains on a path for ongoing growth. With our exceptional performance in the past months, we are undoubtedly heading towards a record year," said Dr Wolfgang Büchele, CEO of Exyte.
Büchele said the advanced technology facilities segment (ATF) is the main driver of growth for the company. Exyte's primary customers are in the semiconductor industry.
"As a result of digitalisation and rapidly increasing data volumes, global demand for our solutions is steadily increasing and is positively impacting our business, regardless of fluctuations in semiconductor selling prices," he noted.
Exyte said it has been increasing its order intake by an average of 19% per year since 2015. In the nine months of 2018, the company achieved a total order intake of €3.5bn; a 49% increase year-on-year.
The company also revealed that its order backlog worth €3bn, up 40% compared to the previous period. Its order books, the compamy said, remain well filled.
Adjusted EBIT for the first nine months of 2018 rose to €111 million, more than twice the previous year's figure of €51m. The adjusted EBIT margin increased to 4.3% in this period, up 3.6% compared to a year ago.
Commercial outlook
Speaking about the financial outlook, Exyte CFO, Wolfgang Homey, commented: "The fact that we were able to significantly increase our order intake and sales, as well as important performance indicators such as the adjusted EBIT, shows the great potential of our company."
Exyte has confirmed its outlook for the 2018 financial year and the company expects to achieve record sales of around €3.5bn.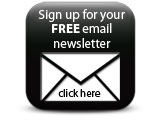 For the entire reporting year 2018, the company anticipates a year-on-year increase in an adjusted EBIT to over €160 million. Order intake is also expected to reach a new record level of over €4bn.
Companies