Glass keyboard offers better infection control
Waterproof surface can be cleaned with any surface disinfection agent
The ic-keys waterproof keyboard can be cleaned with any surface disinfection agent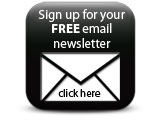 IC Medical's ic-keys waterproof keyboard offers crystal clear typing on a germ-free flat glass surface. It works with a capacitive measuring method like an Apple IPhone. The keyboard layout is printed on the reverse side of the glass and is thus indelible.

The Winterbach, Germany based firm says neither dust nor crumbs can penetrate the ic-keys keyboard, which can be cleaned with any surface disinfection agent. The user just has to set the keyboard on "clean lock" and wipe the surface.

The sensitivity of the key press can be set according to 7 sensitivity levels, making it suitable for touch typists and those wearing surgical gloves.

Users can also change the volume of the key press to their individual preferences. The usual clicking of a standard keyboard is replaced by acoustic feedback.

The ic-keys keyboard can be used in wireless mode or with a cable attached. It is compatible with Windows, Mac OS X, Linux and Unix operating systems.

Batteries are placed in a waterproof battery case, with the power level displayed on an LED strip. An integrated track pad with super-sensitive frosted glass replaces the mouse, saving space, cabling and the additional cost of an infection-control mouse.


Companies