Guardtech completes projects in Hull and Mullingar
It's also continuing to fit out CleanCube portable cleanrooms, most commonly used for COVID-19 PCR testing, with two biosafety lab containers nearing completion and more lined up
Guardtech has announced its finishing up two projects, with more on the horizon throughout the year. It's currently tying up loose ends on a 600 sqm ISO5 controlled environment build in Hull, as well as a 470 sqm ISO8 installation in Mullingar, Ireland.
The company is also currently undertaking the structural and electrical work on a 150 sqm ISO8 controlled environment in Goole, which is projected to be completed some time after Easter.
It's also continuing to fit out CleanCube portable cleanrooms, most commonly used for COVID-19 PCR testing, with two biosafety lab containers nearing completion and more lined up.
Operations Director Conor Barwise said: "The COVID-19 pandemic is making life incredibly difficult for everyone – and this is something we've really felt recently as a business," he said. "With all the travel disruption, need for regular testing and prohibitive new working practices, among many other challenges, our entire team have had to be flexible with their time and show immense dedication to the cause.
"The fact that we've been able to complete two major projects to our usual high standards is remarkable. I'm really proud of the team."
The company has also begun a moderate 30 sqm ISO8 build in London also underway, and the team is returning to life sciences firm Noumed for the final stage of its epic turnkey construction build in the coming weeks.
They have previously installed 688 sqm of CNC QC laboratory, Grade D packaging and Grade D manufacturing cleanrooms for the pharmaceuticals company, and will be returning to Berkshire to modify some of those Grade D cleanrooms to accommodate additional equipment.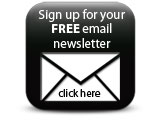 "The past year has been so hard for everyone, but being able to do what we do certainly makes it easier," Barwise added. "I can't wait to see the finished results of our current projects and I'm confident that all of our clients will be really happy with our work.
Featured Companies