ISPE announces 2009 Membership Award Winners
The International Society for Pharmaceutical Engineering (ISPE) has named Gordon Farquharson as the winner of the Richard B Purdy Distinguished Achievement Award in its 2009 Membership Awards. This award honours an ISPE member who has made significant, long-term contributions to the Society. It is named after one of ISPE's founders and most accomplished presidents. Recipients are considered to be members of ISPE's "Hall of Fame".
Gordon Farquharson wins the Richard B Purdy Distinguished Achievement Award
Farquharson, based in the UK, is a consultant in quality and safety critical systems. He is chairman of the UK's BSI LBI/30 committee, which is responsible for cleanroom and contamination control standards in the UK. A chartered consultant engineer, Farquharson also worked with EMEA in 2007/8 to help resolve airborne particle classification issues in Annex 1 of the EU GMP.
Jason Tang, chairman of the ISPE Greater China Steering Committee and owner of Tang International, which serves the pharmaceutical industry, took the Max Seales Yonker Member of the Year Award, which honours the ISPE member who has made the most significant contribution to the Society during the past 12 months.
The ISPE 2009 Membership Awards acknowledge the contribution made by members to the pharmaceutical industry and the Society.
Robert Best, ISPE's president and ceo, presented the honours at the Society's 2009 Annual Meeting, held this month in San Diego, California, US.
"ISPE is fortunate to have such dedicated members who aspire to bring out the best in themselves, their colleagues, and the industry they serve," said Best. "We are grateful for the many roles our active members serve and their contributions to the Society."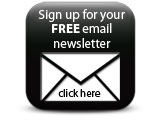 ISPE has 24,000 members working in or serving the manufacturing sector or drug development in the pharmaceutical industry in 90 countries. www.ispe.org