Manufacturing research partnership to develop biofilm treatment
Disinfectant manufacturer inks an AUD$3.5 million, four-year collaboration agreement with the University of Sydney
L-R: Dr Jim Manos and Dr Theerthankar Das from the University of Sydney,
and Whiteley Corporation CEO Dr Greg Whiteley
The University of Sydney, where a lab has already found a way to kill a bacterial scourge that forces 4% of diabetics to get a leg amputated, has signed an AUD$3.5 million, four-year collaboration with disinfectant manufacturer Whiteley Corporation and the Innovative Manufacturing Cooperative Research Centre (IMCRC).
Whiteley already counts a remover of biofilm from dry surfaces among its range of medical and industrial cleaning and sterilisation products. However, this partnership aims to commercialise a breakthrough from the University of Sydney's school of infectious diseases and immunology, where the biofilm matrix has been broken down in the lab so that antibiotics can kill the bacteria inside.
The project will be led by Dr Jim Manos and Dr Theerthankar Das from the Central Clinical School's Discipline of Infectious Diseases and Immunology in the University's multidisciplinary Charles Perkins Centre, and Dr Trevor Glasbey and Whiteley Corporation CEO, Dr Greg Whiteley.
"This manufacturing research project aims to commercialise a series of combination therapies being developed in collaboration with the University of Sydney, arising from early findings by Dr Manos and his team," said Dr Whiteley.
Biofilms formed by bacteria on living tissue cause morbidity and mortality in humans and animals. They also form on inanimate medical-related surfaces such as catheters, implants, medical instruments and almost all dry surfaces, where they pose a significant infection risk for patients. Biofilms can also be found on non-medical surfaces such as in pipes and on boat hulls, are expensive to remove and cause damage to surfaces.
Research breakthrough
The partnership is based on a combination therapy invented by University of Sydney researchers Dr Jim Manos and Dr Theerthankar Das. The three-part treatment works to stop biofilm forming by preventing DNA linking up with a particular molecule produced by bacteria.
The ingredients were all found in living tissue and had been shown to restore damaged cells.
"This project will demonstrate how combination therapy can be used to effectively disrupt the formation of biofilm and eradicate underlying bacteria found in the lungs of cystic fibrosis patients, chronic urinary tract infections, diabetic leg wounds, burn wounds, dry and wet surfaces, the food industry and industrial oil, gas and water pipes," Dr Manos said.
A device might be used to apply the therapy to biofilms that sit atop skin tissue, as in those that form in the leg wounds commonly suffered by diabetics. This application would be a top priority of the partnership, as biofilm infections force 4% of diabetics annually to have a leg amputated, Dr Whiteley commented.
The combination therapy would also be used for new products in Whiteley Corporation's traditional hospital and industrial disinfectant and cleaning lines.
The input of the Australian Innovative Manufacturing Cooperative Research Centre would help Whiteley scale up for the global demand it hoped to meet once the new treatments gained regulatory approval.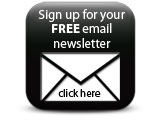 "Applying advanced manufacturing techniques and automating key functions of the formulation development and production process right from the start will provide operational efficiencies and drive commercial outcomes," said IMCRC managing director David Chuter.
Companies