Microbiologists put a question mark over chlorine washing
Researchers at Southampton University have found that chlorine washing of chicken is not sufficient to remove food contaminants
Research finds chlorine does not kill listeria and salmonella
A microbiological research in the UK has found that the American technique of cleaning poultry with chlorine, which is at the heart of the Brexit trade row, does not kill listeria and salmonella.
The investigation, carried out by a team of microbiologists from Southampton University, found that bacilli such as listeria and salmonella remain completely active after chlorine washing. The process merely makes it impossible to culture them in the lab, giving a false impression that the chlorine washing has been effective.
Previous studies with similar findings have been dismissed by the US poultry industry as producing "laboratory-only" results with no relevance to the real world.
Professor William Keevil, who led the university team, commented: "We tested the strains of listeria and salmonella that we had chlorine-washed on nematodes [roundworms], which have a relatively complex digestive system. All of them died. Many companies and scientists have built their reputation promoting anti-microbial products. This research questions everything they've done."
The microbiological safety of fresh produce is monitored almost exclusively by culture-based detection methods. However, bacterial food-borne pathogens are known to enter a viable-but-nonculturable (VBNC) state in response to environmental stresses such as chlorine, which is commonly used for fresh produce decontamination.
The American poultry industry, compared to that of the EU, is pretty much unregulated except for a few voluntary codes. It allows for poultry to be kept in far greater densities, with a much higher incidence of infection. Chlorine washing is routinely used in the US after slaughter to clean carcasses and this latest research by Southampton indicates that it simply does not work.
Contamination control
Currently, chlorine-washed chicken is barred from entry to the EU on animal welfare grounds and has become a contentious issue for opponents of liberal trade deals with the US post-Brexit.
Sustain, the British food and farming pressure group, has released analysis concerning its fears of a trade deal with the US post-Brexit.
"Our analysis shows that if we accept imported meat without robust standards, we may also import increased food poisoning and possibly even deaths. The US is demanding we drop our food standards for trade, but our research shows cheap US meat will come at a cost to our health and economy," said Kath Dalmeny, CEO of Sustain.
She continued: "New UK trade deals must support hygienic farming methods and good animal welfare. It is absolutely unacceptable that trade decisions will be made behind closed doors by UK Trade Secretary Liam Fox and trade negotiators – without consulting the public, food safety scientists and Parliament. We need to know for sure that Dr Fox's team are not trading away our safety. There needs to be proper public and scientific scrutiny of all negotiations that affect what we eat."
Sustain's analysis concluded that the US reports higher rates of illness from foodborne illness than in the UK. Annually, 48 million people in the US population suffer from an illness, versus 1m reports in the UK. The US population is about 5 times the size of the UK.
The US Centre of Disease Control and Prevention (CDC) reports around 380 deaths in the US each year attributed to foodborne salmonella poisoning. The most recent epidemiological lab data from Public Health England show no deaths in England and Wales from salmonella between 2005 and 2015. Salmonella food poisoning is most commonly caused by consumption of contaminated food of animal origin, such as beef, chicken, milk, fish or eggs.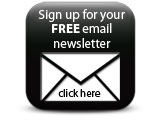 The research has been published in the US journal mBio.