New fan filter product SAM44
An introduction to SAM44 by Clean Rooms International
SAM44
Providing clean environments begins with precise production. We use industry leading standards throughout the design and manufacturing process to create products and solutions that will have trustworthy performance.
Serving inventive customers requires versatile solutions. The SAM44 is our solution for large scale cleanrooms that also have an eye on energy efficiency.
Standard features
All SAM44 Fn Filter Units include:
HEPA filter 99.99% eff. @ 0.3 micron
Modbus interface card for speed control through BMS
200-277V 50/60 Hz EC motor
CAT5 connection
On/Off switch
Handles
Protective inlet screen
Aluminium construction, mill finish
Final filter is protected with a white epoxy diamond pattern grille and are tested according to accepted procedures as described by the Institute of Environmental Sciences (IEST) and/or ISO standards.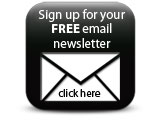 Optional features
ULPA filter 99.9995% eff. @ MPPS
BACnet MSTP or BACnet IP control via BMS
Local control via potentiometer
Product data and specifications
Featured Companies