New isolator half-suit from Pharminox Isolation
New new half-suit is a direct replacement for the 'Cambridge' suit and can also be fitted to most existing half-suit installations with an 800 x 500mm oval half-suit plinth
Supply issues and long lead times have dogged hospitals, research, pharmaceutical production and testing facilities using half-suit isolators.
To rectify this problem, Pharminox Isolation has been working with a specialist plastic fabricator to develop a new and improved half-suit for isolators. The new Pharminox (Px) suit is very similar in form to the original 'Cambridge' suit, incorporating double layer ventilation and a separate semi-rigid helmet, a design that was produced and registered more than 20 years ago.
The new suit incorporates some significant advantages. The outer layer remains the same natural PVC material; however, the inner layer has been changed to a smooth, low-friction, white PVC, which makes entry and exit much easier, especially in positive pressure isolators.
The neck ring is now made of white high-density polyethylene and has been modified to be smaller and easier to clean. It also includes specially formed foam shoulder pads to reduce operator fatigue. Combined with our original three-hook suspension system, which optimises the suit position during gas sanitisation, the Px half-suit is practical and comfortable.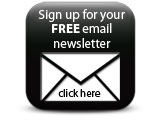 Px's design-registered telescopic cuff rings are supplied as standard with this suit, but other types can be fitted if required. By using new techniques and materials, Pharminox says it has been able to reduce the cost of the suit and that they will now be generally available from stock with short delivery times. Px half-suits are supplied with full instructions for fitting and operation, risk assessment, drawings and appropriate certification.