Pure Hold adds NanoTouch self-cleaning surface to portfolio
Uses a light-powered catalytic oxidation process to kill bacteria, viruses and fungi
Pure Hold has added the NanoTouch self-cleaning surface material to its portfolio
Pure Hold, a UK-based hand hygiene compliance company has expanded its portfolio of specialist hand cleaning products with the NanoTouch self-cleaning surface.
This new product is an adhesive material that sticks to a multitude of contact points where, after priming, it continuously kills harmful pathogens.
The NanoTouch surface uses a light-powered catalytic oxidation process to kill pathogens including bacteria, viruses and fungi. The company says this oxidising action is more powerful than bleach but is harmless as nothing is released from the surface and no poisons or toxins are transmitted to the skin.
As a simple adhesive, the material is uncomplicated and quick to apply. It is self-cleaning at a microscopic level and therefore only requires cleaning if stained by dirt or from other blemishes. It also reduces the likelihood of staff acquiring preventable and short-term illnesses.
The NanoTouch surface can be stuck to almost any high-frequency touch point and is also suitable for door push plates, trolley handles, as well as many other types of handle. The oxidising process works round the clock, in contrast to standard disinfecting processes which require repeating and/or topping-up. The technology can also be adapted for use on food preparation areas (such as chopping boards), or areas that have exhibited poor swab results.
The product has been tested in field trials in food production/processing, the pharmaceutical industry and in healthcare, as well as in a laboratory environment. In one hospital test it killed 88% of MRSA and 100% of E.coli in an hour. Food companies have also trialled the product, including Greencore and 2 Sisters Food Group.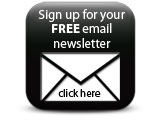 The NanoTouch self-cleaning surface should accompany other hand washing and hygiene strategies and should not replace handwashing; while it reduces the risk of picking up infection from surfaces, it does not actively clean hands. It is also an effective accompaniment to products such as the Pure Hold Hygiene Handle which, along with reducing cross-contamination, also actively sanitises the hand of every user.