Cogmedix to manufacture latest AsepticSure disinfection system for Medizone
The system is used to disinfect hospital isolation rooms, wards and intensive care units
Medizone has chosen Cogmedix as its medical device manufacturer for the third generation of its AsepticSure hospital disinfection system.
Cogmedix will enable Medizone to meet a significant increase in product demand as it enters the US market, the firm said.
The firm will also be able to meet manufacturing requirements for international markets.
The AsepticSure system is used to disinfect hospital isolation rooms, surgical wards, A&E wards and intensive care units.
It eliminates bacteria and the treated space remains safe until another infective pathogen is reintroduced from outside.
This breaks the chain of reinfection that hospitals continue to encounter on a daily basis, the firm said.
The AsepticSure unit is placed in the centre of the room to be disinfected
The AsepticSure system works by placing the unit in the centre of the room to be cleaned. Vents and doors are then sealed.
The system is turned on from outside the room through a remote wireless computer interface.
The room is filled with a gas formula that is ozone-based to specific humidity and charge strength.
Following the charge period, the sterilisation process is remotely turned off and a separate technology is employed that restores the atmosphere inside the room to EPA standards.
The treated room is left sterile with an oxygen-charged atmosphere similar to what is experienced after a thunderstorm.
The turnaround time for the re-use of rooms up to 4,000ft3 in size is 80–90 minutes.
This includes the decontamination of carpets, drapes and medical equipment, all to the 6 log standard.
Medizone Chairman and CEO, Edwin Marshall, said Cogmedix is a 'seasoned FDA medical device manufacturer' with the resources and expertise to ensure the highest quality manufacturing, while controlling costs.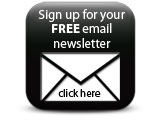 Cogmedix Executive Vice President and General Manager, Matt Giza, added: 'The need for this technology extends well beyond hospitals.'