Uni of Canterbury receives MBIE gold status
New Zealand's University of Canterbury's Advanced Energy and Material Lab (AEMSLab) has received Ministry of Business Innovation and Employment's highest rating for the second year in a row
The Ministry of Business Innovation and Employment (MBIE) has awarded the University of Canterbury's Advanced Energy and Material Lab (AEMSLab) gold status. The AEMLab has received MBIE's highest recognition for the second year in a row.
The multidisciplinary research group at the University of Canterbury (UC) has been working on creating a self-cleaning surface coating to destroy bacteria, viruses and pollutants when exposed to light.
In 2017 the AEMSLab made some significant breakthroughs in its research and received Ministry of Business Innovation and Employment's (MBIE's) gold status rating.
According to the UC, the antimicrobial coating can be applied to handles, rails or buttons and has been found to significantly reduce microbe transmission. The researchers commented that there is a great commercial interest in using antimicrobial coatings on touch surfaces where incidental transmission can occur.
The MBIE funded project will develop the antimicrobial non-toxic photocatalyst ceramic coating, similar to a ceramic-coated frying pan. The coating produces continuous oxygen radicals at the surface to burn up the microbes left there by hands, but also through contact with clothing and other objects, and airborne pathogens.
Professor Susan Krumdieck of UC's Mechanical Engineering department and one of the project leads, believes the need for this technology is more urgent now than ever.
Professor Krumdieck commented: "Hospital-acquired infections affect both vulnerable and relatively healthy people, largely through incidental transmission rather than through any breakdown of hygiene protocols. It is ironic that despite more and more aggressive antibacterial cleaning agents, these infections, particularly from antibiotic-resistant organisms (super bugs), are a growing problem in modern hospitals. We discovered a coating material that has shown high lethality to E. coli in the light and even in the dark."
She continued: "It is great to get recognition for our work by receiving the gold status from MBIE. Our work has attracted interest from manufacturers in three countries, which is really unique for academic research."
Krumdieck pointed out that the technology the team uses to make the coating has been developed at UC in the past 10 years and could be ready for manufacturers to use in their antimicrobial products by 2020 or sooner.
The research team is also working with New Zealand-based Koti Technologies – who have patented a material called Koti Black – aiming to commercialise the technology and get the antimicrobial coatings into mass manufacture. Koti is exploring a range of applications for the coating technology, including air and water treatment, food preservation and industrial catalysis.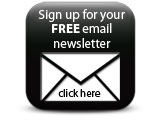 The work involves collaborators at Callaghan Innovations, GNS Science, Lincoln Agritech and top research groups in the UK, France and the US.
Companies