Top Glove reports 21% sales growth and expansion plans
The Malaysian manufacturer will add 200 lines to increase production capacity by 20.4 billion gloves per year
Photo: Creative Commons
Malaysia's manufacturer Top Glove has announced plans to boost manufacturing capacity by 20.4 billion units per year, bringing the total output to 80.9 billion by 2020. The company made the announcement alongside the financial results for the second quarter ended 28 February 2019 (2Q2019).
Top Glove is a big player in the surgical gloves market; it is deemed the world's largest producer of rubber gloves, with a 25% global market share.
The latest financial report shows that Top Glove achieved sales revenue of 1.16 billion ringgit (US$285 million) in 2QFY19, a 21% increase compared with 2QFY18.
Tan Sri Dr Lim Wee Chai, Top Glove Executive Chairman, said: "We are pleased to have delivered strong results with robust sales volume growth, despite a challenging and competitive operating environment. Our good performance speaks to the effectiveness of our ongoing quality and efficiency enhancement programmes."
The company has increased its production capacity through acquisitions. The latest deal saw Top Glove acquire rival surgical glove maker Aspion from Singapore-based Adventa Capital for 1.37 billion ringgit (US$335m).
Five projects are currently underway at Top Glove's manufacturing plants in Malaysia. At different stages of construction, these expansions are scheduled for completion in 2019 and will add 70 production lines.
Top Glove also announced the construction of new factories, including three in Malaysia, and one in Vietnam and Thailand, respectively. These are scheduled for completion within the next 24 months.
These projects will boost the group's total number of production lines by an additional 200 lines and production capacity by 20.4 billion gloves per annum. By December 2020, Top Glove is projected to have a total of 848 production lines and a production capacity of 80.9 billion gloves per annum.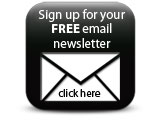 Tan Sri Dr Lim commented: "We have done well in 2QFY19 despite the challenging business environment and aim to do even better over the course of the financial year. We view the challenges ahead positively and they will serve as a springboard for greater success, inspiring us to work harder, smarter, faster and more creatively".