Home-washed surgical scrubs at greater contamination risk
A study comparing the bacterial contamination of surgical scrub clothing has shown significantly greater levels of bacteria in home-laundered attire than scrubs washed by the healthcare facility, scrubs sent out to a third-party for laundering, or single-use/disposable scrubs.
The study, carried out by Bioscience Laboratories in the US and sponsored by Molnlycke Health Care US, found that home-laundered scrubs cleaned and ready to wear had as many bacteria in them as facility-laundered, third-party laundered and single-use scrubs which had been worn for a day. A total of 80 surgical scrub garments, tops and bottoms were collected from multiple healthcare facilities across the US. There were 10 sets of scrubs in each category: single-use; home-laundered; facility-laundered and third-party laundered.
"According to these results, a healthcare professional beginning his or her shift in home-laundered scrubs would essentially be wearing scrubs with the same quantity of bacteria as the scrubs of a healthcare professional finishing a shift in worn scrubs," said Heather Beitz, director of clinical research for Molnlycke Health Care.
"This study indicates that home-laundering is not as effective as facility- or third-party laundering in decontaminating surgical scrub attire," Beitz added. "Another option, of course, is single-use surgical attire. In addition to eliminating cross-contamination concerns as indicated in this study, single-use scrubs are durable and designed for daily use in a variety of surgical procedures and acute care needs and can reduce replacement costs."
Molnlycke Health Care manufactures the Barrier brand of surgical scrub suits and jackets, which are non-woven, single-use products that provide the soft feel of cotton. They are available in size from S–4XL.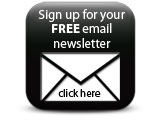 Contact www.molnlycke.com